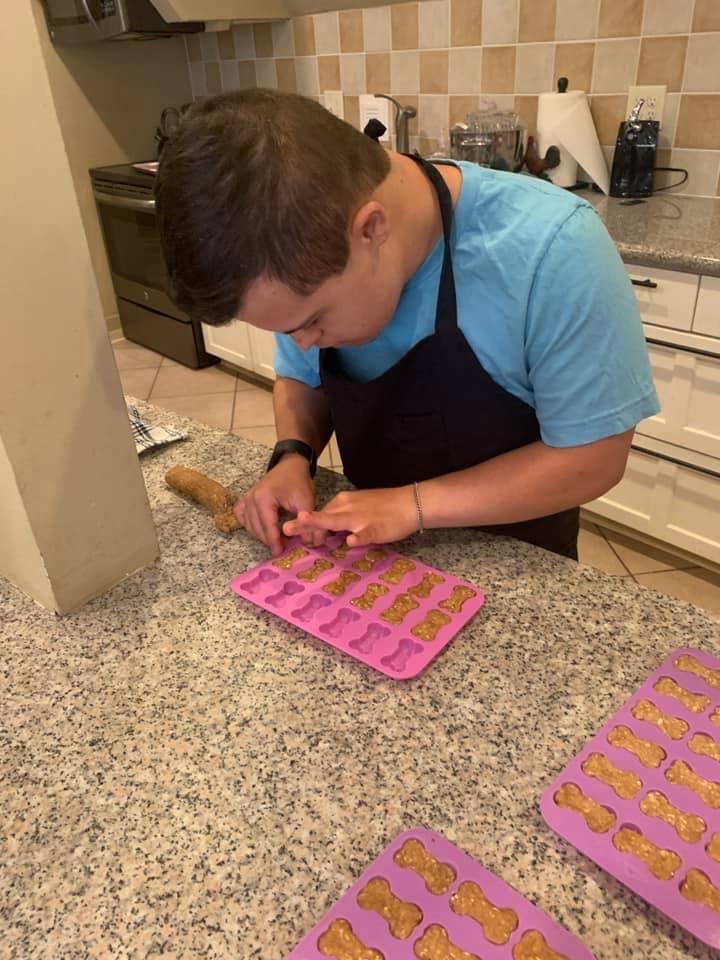 Baking Program
Toby's Place is proud to offer a Baking Program for our community. This program, which originated from a grant provided by the Payette Lake Progressive Club, enables us to create and sell our popular dog biscuits. Thanks to the grant, we have acquired essential equipment, molds, and packaging, allowing us to showcase our products at the McCall Farmers Market, Toby's Thrift Shop, and Miner's Grab and Go. The remarkable magic of our baking program unfolds in the donated kitchen space of the McCall Church of the Nazarene. It is here that young disabled adults come together to bake these delectable treats and learn invaluable life skills. Our participants develop crucial abilities such as teamwork, following recipes, accurate measurements, handling kitchen equipment, and even selling the biscuits. The demand for these dog biscuits is consistently high, a testament to their quality and taste!
Find our delicious dog biscuits at:
McCall Farmers' Market (June – October)
Toby's Place Thrift Store
Miner's Grab and Go
Razzle Dazzle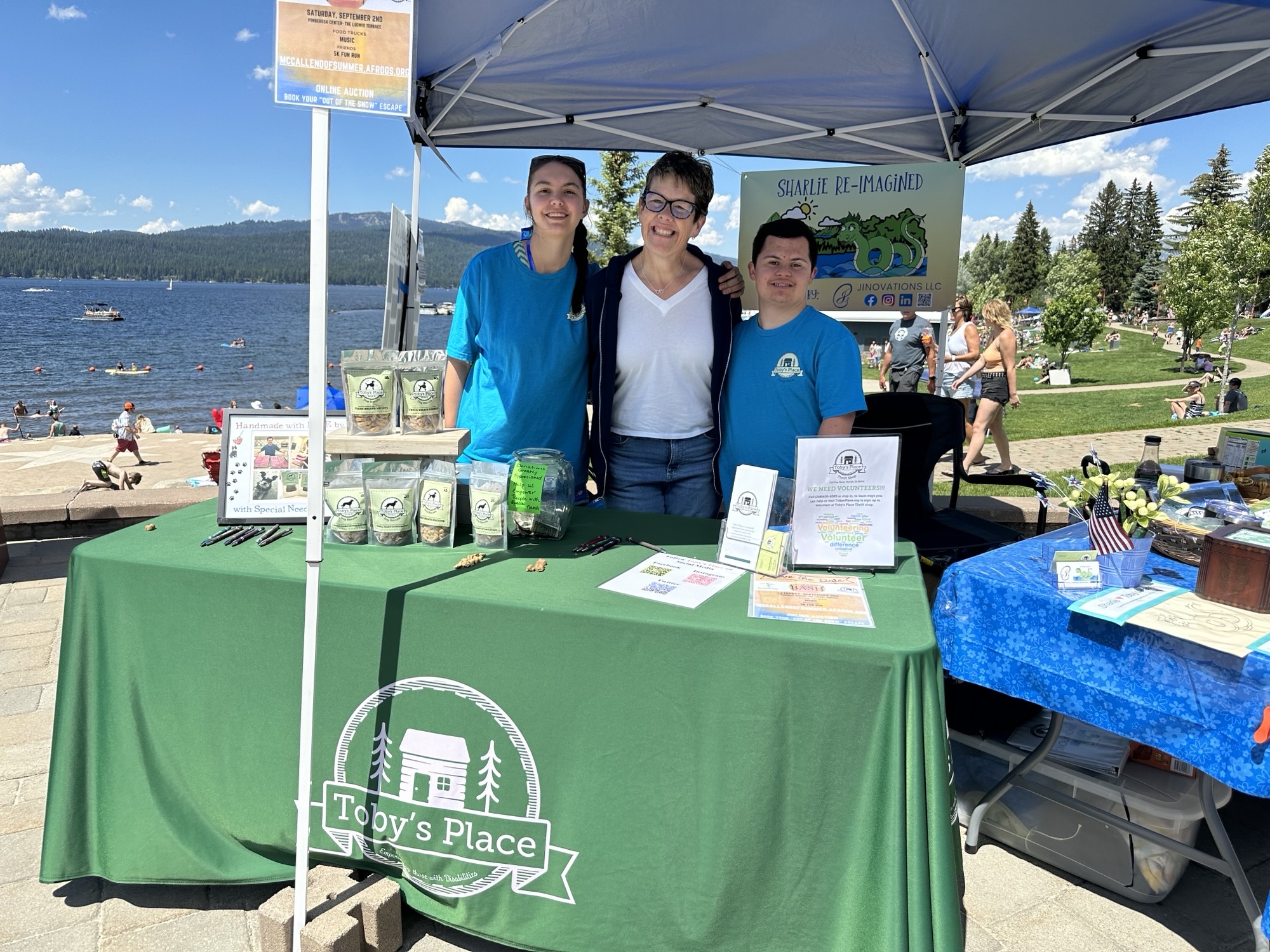 Volunteer!
The goal of the dog biscuit baking program is to be able to increase production and meet the demand in our community for our dog biscuits.
Volunteers are needed to support the growth of our dog biscuit baking program!