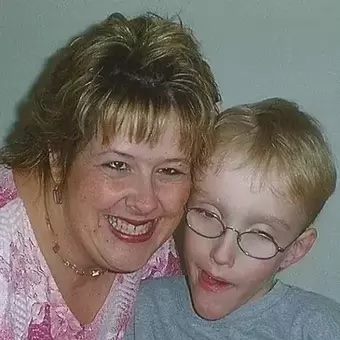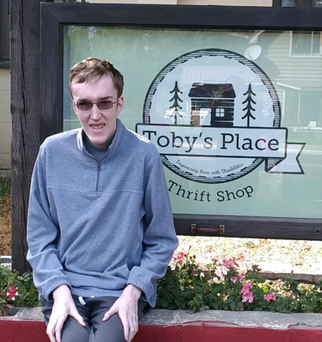 Our Story
Toby's Place is a dream that has been 20 years in the making. In 2002 I became Toby's "one on one" buddy at church and was sent to a conference on autism to provide me with the tools and understanding I would need to work with Toby. This experience opened my eyes to the challenges, and the lack of much-needed resources and support systems for families raising children with disabilities. My heart ached and little did I know, that eight years later, I would become the adoptive mother of an autistic child and the parent/legal guardian of five children with a range of disabilities.
​These experiences raised many questions in my mind. How do parents get the respite care and support that is so desperately needed? What happens when parents can no longer care for their adult child with disabilities? Most importantly, many individuals with disabilities want and deserve to live as independently as possible with the same opportunities as their peers…how do we make that possible?
​Our own kids with disabilities are now young adults. They are longing to live on their own as an adult yet need support to be successful. The dream of an integrated, supported living community and family respite & retreat center was born.
The goal of Toby's Place is to provide an integrated living community that addresses the residential, vocational, educational, social, and recreational needs of persons with developmental disabilities.
Suzie Rohnert, Executive Director
Our Mission
To mobilize, equip and empower individuals with disabilities through intentional opportunities.
Goals
Located in beautiful McCall, Idaho, an integrated living community for adults with intellectual and developmental disabilities:
Community Living & Integration
Future Housing & Residential Support
Social & Recreational Opportunities
Day Programs & Therapy Services
Training Services & Employment
Respite Services for Families of Disabled Adults
Community Benefits
Our hope is to offer the following to our community:
Affordable Housing
Employment & Volunteer Opportunities
Venue for Private & Public Events
Thrift Shop – Visit us at 506 Pine Street
Pet Hotel
Bed & Breakfast
Picture
Help Us Accelerate Our Impact
You can make a significant difference in the lives of those with disabilites.
Support by Volunteering
Toby's Place invites individuals with time, talents, and treasures who are passionate about our mission to get involved. Whether it's lending a helping hand at our thrift store, contributing to our baking project, or offering mentorship to our friends, there is a place for you on our team. Join us and become part of our community!
Support with a Donation
At Toby's Place, we believe that every contribution matters. Whether big or small, your support can make a significant impact in the lives of those we serve. Join us in our mission to bring support and independence to those with disabilities in our community.
No gift is ever too small. Every donation we receive allows us to extend our reach further and bring positive change to more individuals. Together, we can make a real difference in our community.
Join us today and help us build a better tomorrow. Donate now!